Indie Design Process.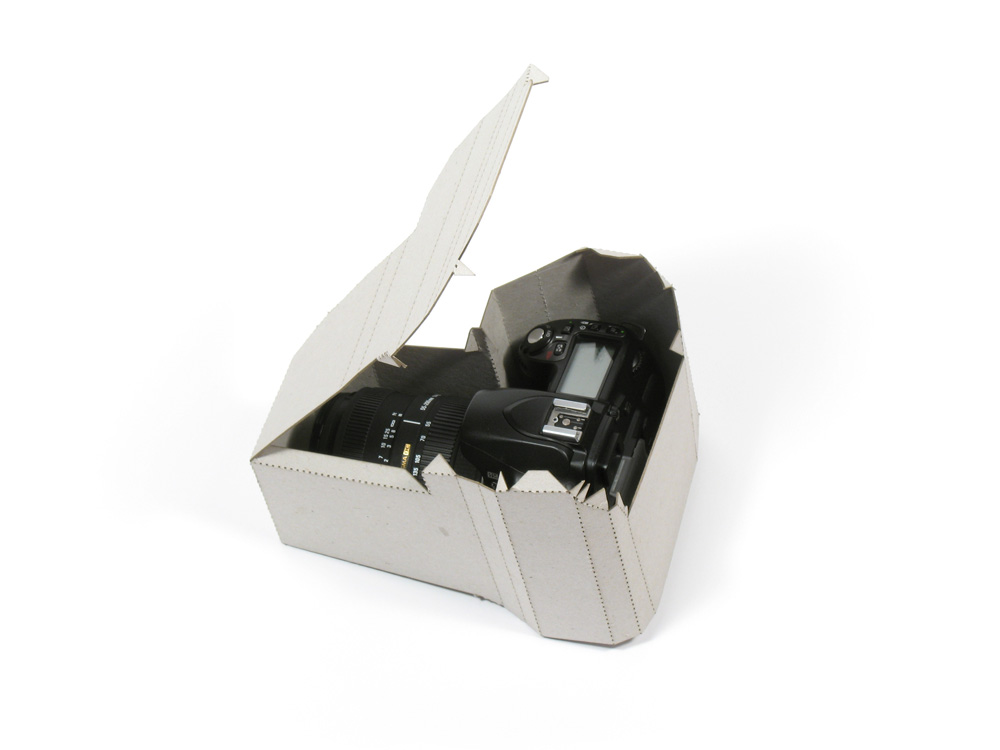 BOXED is a computer application that allows a person to make a gift wrap in the shape of the gift. While blatantly giving away the content of the wrap and thus playing with its usual moment-of-surprise, the shaped wrap has a lot of features that every wrapping for a gift or present would gratefully call its own: its shape can be designed uniquely and with great care for every gift. It can be given a shape either close to or more loosely connected to the actual gift's shape, or one that is even more exciting. It can be made of different sorts cardboard in various colors, one could also paint or write on. It is easy and quick to produce and doesn't cost much.
The person wanting to make a wrap with BOXED takes two photographs of the gift, from two orthogonal perspectives. The two photographs are uploaded into the BOXED application and used as a background. While rotating back and forth between the background views, the user can easily draw a two-dimensional outline around the gift on the screen, by clicking in the image with the mouse and moving around handles that make the outline.
The resulting two shapes or contours are converted into a three dimensional model of the gift wrapping, which in turn is then unfolded into a flat folding scheme of the gift wrap. The folding scheme can be cut out of cardboard with a laser cutter, or even manually with a scalpel in case of a simple design. Finally, the wrapping is folded and glued into shape, with the gift inside.
Media: Computer Code / Cardboard, Glue.
Dimensions: variable / indie.